Rota Engineering will be exhibiting at the 1st international Mobile Machine Control Conference (MMC)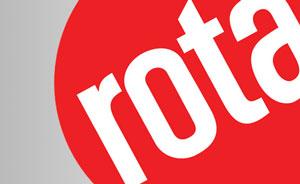 Released: 7th June 2013
Our new 4 in 1 Transducer enables you to monitor Position, Pressure, Velocity and Temperature!
Rota Engineering will be exhibiting at the 1st international Mobile Machine Control Conference (MMC) in Nuremberg, Meistersingerhalle, on 12th and 13th June, 2013. The Conference is organized by CAN in Automation (CiA), the international users and manufacturers organization that develops and supports CAN-based higher-layer protocols.
Rota is excited to show off its latest Linear Transducer Product Range for Hydraulic Cylinders with CAN Interface to cater for CANopen, ISOBUS and SAE-J1939.
A new version - we believe it to be unique - our 4 in 1 Transducer that enables you to monitor:
Position
Pressure
Velocity
Temperature
We will also exhibit our patent applied for externally mounted Transducer which allows for fast effective maintenance and maximum machine uptime. As no hydraulic cylinder rod drilling is required, it reduces cost, maintains rod strength and is not prone to leakages. It works with standard carbon steel cylinders and is an ideal solution for steering cylinders, long stroke cylinders and two transducers can be mounted on the same cylinder to achieve redundancy in safety critical applications.
We are looking forward to see you at MMC.
Rota Engineering Limited